CWA Local 2204 Human Rights Committee
May is: Arthritis awareness, Better Sleep, Mental Health Awareness, Women's Health Care & Military Appreciation Month.
5/1: International Workers Day/May Day- Celebrates labor movement
5/2: National Brother & Sisters Day
5/3: World Press Freedom Day- recognizing a free & independent press is essential for any democratic society & Womens Equal Pay Day
5/6: National Fitness Day
5/8: World Red Cross Day - Recognize the efforts of Red Cross
& National Have a Coke Day - So have a Coke & a smile ??
5/11: National Children's Mental health Awareness Day
5/15: International Day of Families- increase awareness of family issues that we all face
5/16: National Honor our LGBT Elders & National Peace Day
5/17: International Day Against Homophobia
5/18: National HIV Vaccine Awareness Day
5/19: Malcolm X Day & Endangered Species Day
5/21: World Anti- Terrorism Day - oppose ALL forms of terrorism & violence & World Day for Cultural Diversity- sustain & develop global peaceful coexistence
5/26: World Challenge Day- Promotes motivation for as many as possible to be physically active
5/31: World NO Tobacco Day & National Smile Day
Brought to you by Human Rights Committee, local2204
---
CWA Local 2204 has a Human Rights Committee Formerly known as the Women's Committee.
Our Mission is the protection and support of Human Rights
We accomplish our mission by exposing, and ending widespread systems of discriminations. We will finally realize a world that achieves a fundamental fairness and equality for all.
Below is a list of Human Right issues however not limited to issues below: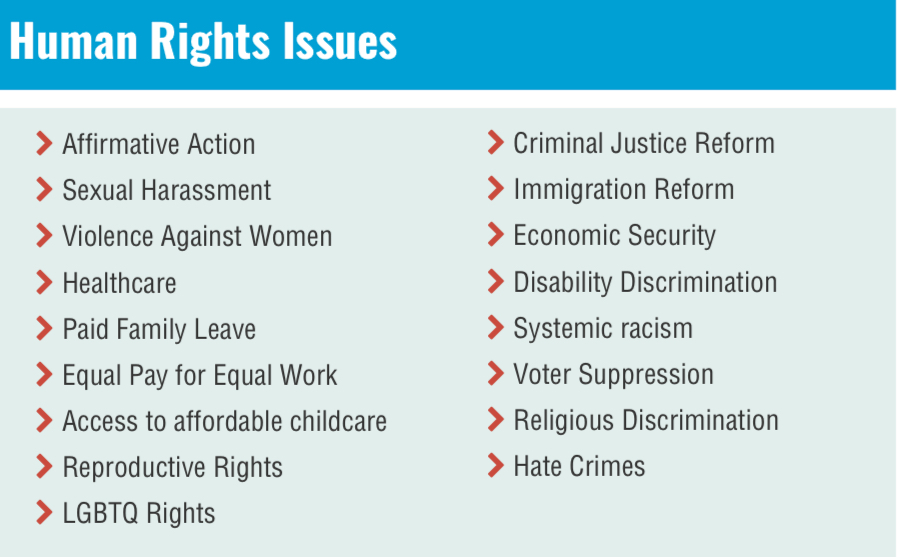 Page Last Updated: May 01, 2023 (07:09:59)