CWA Local 2204 Human Rights Committee
LOW VISION AWARENESS MONTH
2/1: NATIONAL FREEDOM DAY - Honors 13th Amendment which abolished slavery
2/3: National Wear Red Day - Bring awareness of heart disease leading cause of deaths in America
2/4: World Cancer Day - To promote awareness & for cancer control
2/6: International day of ZERO tolerance of female genital mutilation
2/11: International Day Women/Girls in Science- Promotes full & equal participation in the sciences
2/12: Lincoln's Birthday & Superbowl
2/17: Random Acts of Kindness Day
2/20: World Day of Social Justice - Brings Awareness to Social Injustices & Bring together diverse communities
2/22: Ashe Wednesday- Reminder of our human mortality
2/28: National Rare Disease Day - Raise awareness & generate change for 300 million people worldwide living with rare diseases, their families & caregivers
Brought to you by Human Rights Committee, local2204
---
CWA Local 2204 has a Human Rights Committee Formerly known as the Women's Committee.
Our Mission is the protection and support of Human Rights
We accomplish our mission by exposing, and ending widespread systems of discriminations. We will finally realize a world that achieves a fundamental fairness and equality for all.
Below is a list of Human Right issues however not limited to issues below: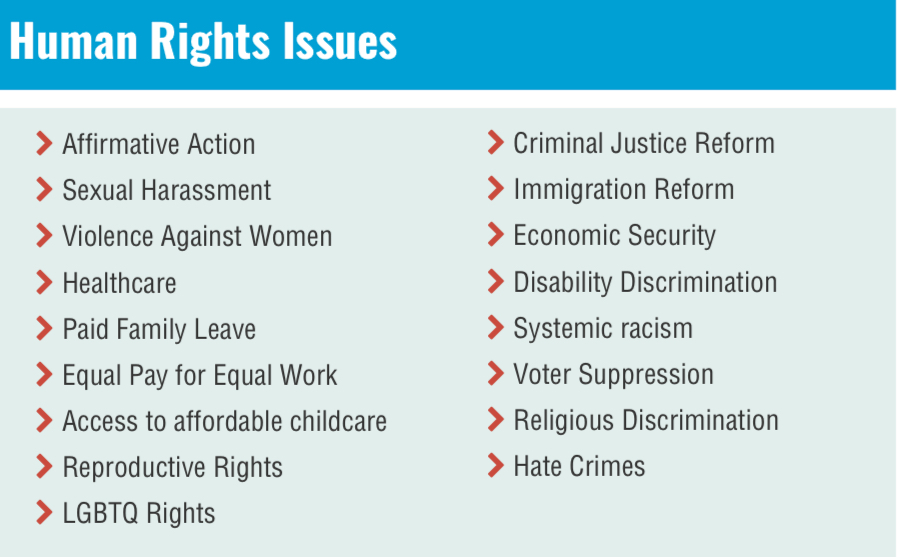 Page Last Updated: Jan 31, 2023 (11:08:59)