CWA Local 2204 Human Rights Committee
September is Alzheimers Awareness Month & Hispanic Heritage Month
9/2: National Food Bank Day
9/5: Labor Day & International Day of Charity - urges us to remember those less fortunate
9/8: International Literacy Day
9/11: Patriot Day- Remember & honor those who lost their lives on 9/11.
Also, National Grandparents Day
9/15: International Day of Democracy- Helps promote free & democratic elections around world
9/21: International Day of Peace - Day to put aside our differences & strive for peace in our world
9/27: National Voter Registration Day - Reminder of the importance of being a registered voter
Brought to you by Human Rights Committee, local2204
---
CWA Local 2204 has a Human Rights Committee Formerly known as the Women's Committee.
Our Mission is the protection and support of Human Rights
We accomplish our mission by exposing, and ending widespread systems of discriminations. We will finally realize a world that achieves a fundamental fairness and equality for all.
Below is a list of Human Right issues however not limited to issues below: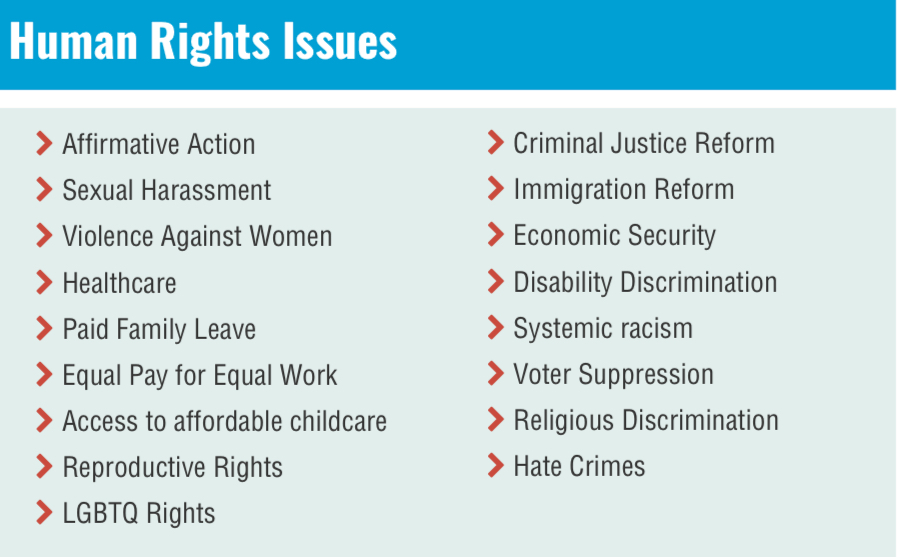 Page Last Updated: Sep 02, 2022 (07:18:35)